Demonstrating Network Slicing and Automation in the 5G-VINNI Norway Facility site for a Defence use case
On March 12 and 13th 5G-VINNI made use of the Telenor Facility site to demonstrate Network Slicing and Automation with focus on the 5G Non-Standalone Core to the Telenor group as well to our US colleagues from the EMPOWER consortium. A recording of the demo is now published online for everyone to watch.
This was an opportunity to show to a wider audience what has been done even today within the EC funded 5G-VINNI program to allow Network Slicing and Automation to become a reality.
The demonstration was performed on the Norway facility site which is a production size platform and is part of the overall large-scale 5G-VINNI Facility .
Focus was on Automation of Network Slices within the NFVI, MANO, and the customer facing Service Orchestration of a Network Slice-as-a-Service. The environment comprises leading edge components from multiple vendors.
Kennet Nomeland from Norwegian Defence Material Agency (NDMA), is participating in the 5G-VINNI External Stakeholder Board (ESB) and is working with 5G-VINNI on the implementation.
The demonstration seeks to:
Give an insight into the importance of Automation for 5G Verticals,
Show how to design Different Slices types: eMBB, mMTC, URLLC and customized Slices and how these can be instantiated for different use cases.
Show how to build up the Virtual Network Functions as grouping of Network Service Descriptors, what interfaces of standard type or plug-ins are required to allow automation in the whole service infrastructure and ecosystem.
Deploy and Terminate Network Slices as a Service which are comprised of a combination of different underlying elemental Network Services available on a common infrastructure rapidly with 'one click' using a Service Orchestrator and the Design Time and Run Time processes to allow this to happen.
A specific example of Slice design for a Defence use case in a distributed architecture with Core and Edge sites gives an example service where Network Slicing and Autonomation is applied in a complex network setup and with a broad range of service levels offered by different Slices types.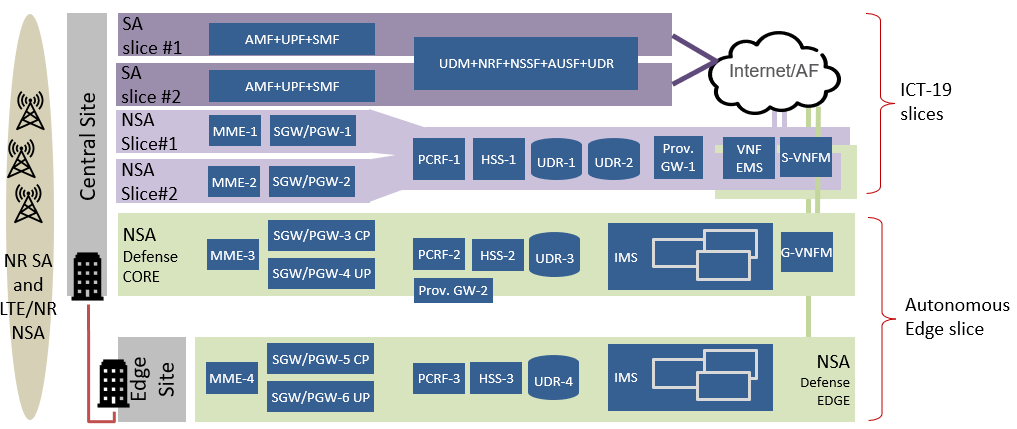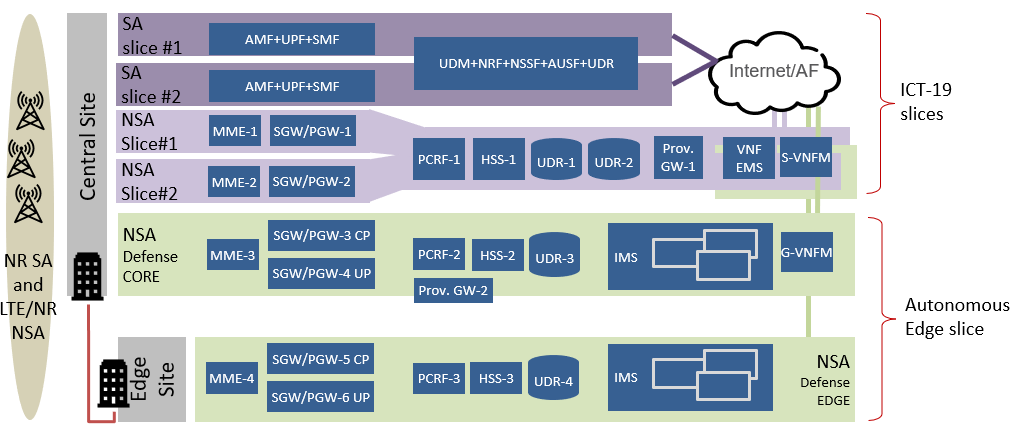 Demo of the implementation of a network slice using 5G for the Norwegian Defense