EUCNC 2019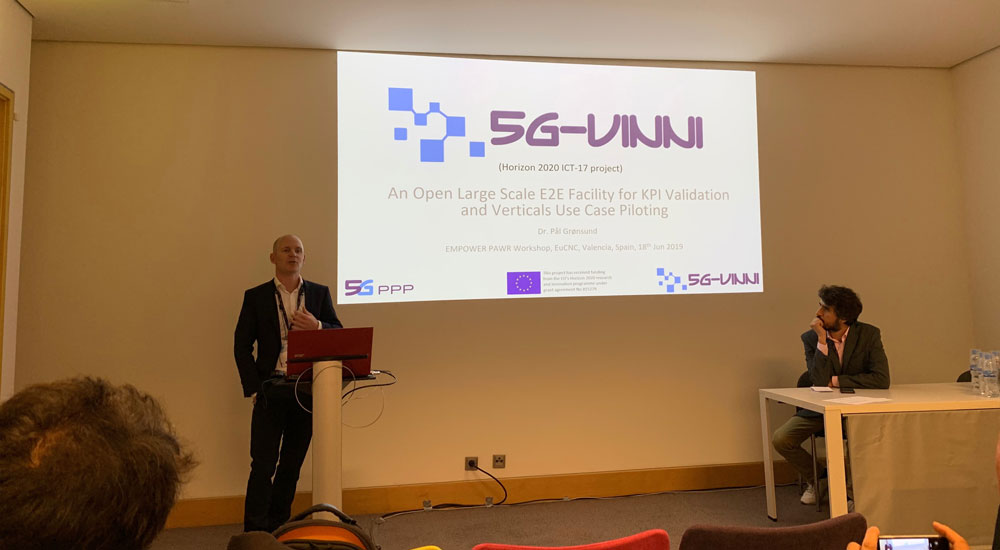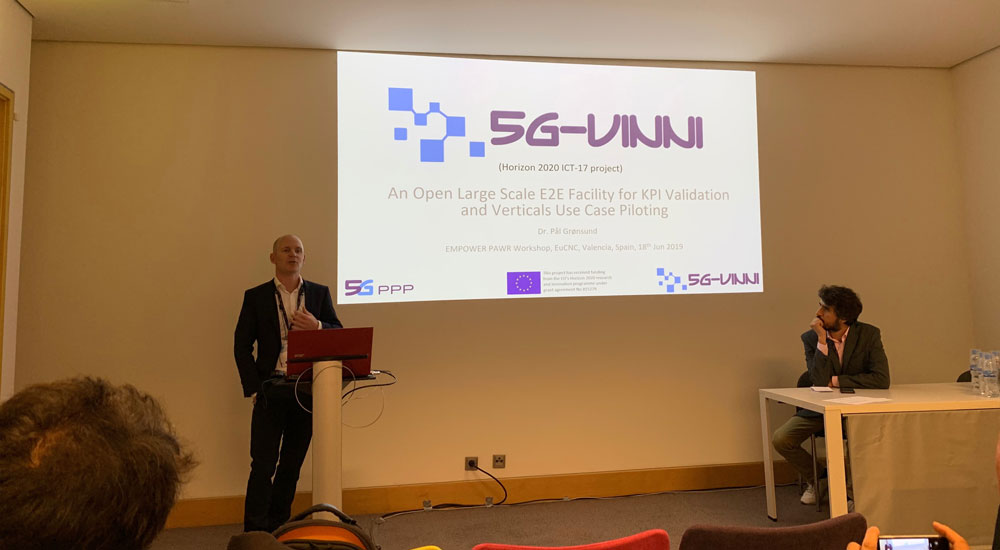 At EuCNC 2019 in Valencia, Spain, on 18-21 June 2019, 5G-VINNI managed to raise a high level of attention for its activities and results among a large international audience of experts and policy makers.
The 5G-VINNI project coordinator, Pål Grønsund, from Telenor,  presented 5G-VINNI at the special session on Validating and Demonstrating the Satellite Integration into 5G, co-organized by 5G-VINNI and the European Space Agency (ESA). Dr. Konstantinos Liolis, from SES S.A., 5G-VINNI partner, co-chaired the session, with Dr. Maria Guta, from the ESA.
Members of the team published two papers in the proceedings of the conference. Besides, they has a poster paper presented, and  an exhibition booth organized with 5GinFIRE, where these projects demonstrate 5G experimentation and innovation environments for vertical applications with practical deployments and offerings of state-of-the-art experimentation tools. For 5g-VINNI the following demos were presented at the booth:
– 5G-VINNI testing framework consisting of a cloud-based test automation environment providing a unique solutions and experience to the customers, such as testing operators, network engineers, or vertical developers through a Testing as a Service offering. The demonstration showcases the automation capabilities for NFVI and 5G network testing in the 5G-VINNI project.
– End-to-end service orchestration capabilities of 5G-VINNI that are being deployed and will be used to configure network slices across several main facility sites of 5G-VINNI.
Furthermore, 5G-VINNI facilitated a customer service center for future customers that consider using the 5G-VINNI infrastructures as well as access and use opportunities, at the booth.